Wisdom Tooth Extractions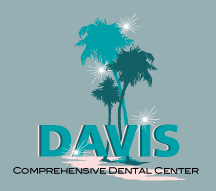 Wisdom teeth, also known as a third molars, usually appear between the ages of 17 and 25. While most adults have four wisdom teeth, it is not uncommon for a person to have less than four, or even more than four.

Ideally, a wisdom tooth will fully cleanly erupt through the gum without compromising the adjacent tooth. In these cases, there is no need to extract the tooth.

However, it is extremely common for wisdom teeth to become impacted or develop on an angle. These are the two most common causes of wisdom tooth extraction.

While the removal of wisdom teeth is a serious surgical procedure, Dr. Davis uses skillful techniques to complete the procedure with minimal discomfort, with an emphasis on post-operative care instruction, including how to keeping the area clean, reduce bleeding and swelling, proper diet, as well as antibiotics and pain relief medication.

Usually, after a wisdom tooth extraction, patients are back to feeling normal within a few days to a week and sutures are removed within 7 to 10 days after treatment. The actual extraction site goes through a contouring period that may take 6 weeks or longer.

For more information regarding wisdom tooth extractions and related services, contact the office of Dr. John M. Davis III, D.D.S. at (954) 941-3003.

Dr. Davis' office is centrally located in Pompano Beach, FL and serves patients that travel from across the globe as well as locally from Fort Lauderdale, Lighthouse Point, Deerfield Beach, Coconut Creek, Coral Springs, Parkland and Boca Raton.

Patient Financing Offered by Lending Club Patient Solutions: