Tooth Extractions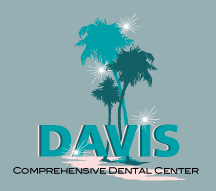 As a child, losing a tooth was an achievement to be proud of, but as an adult, tooth loss is no cause for celebration.

While Dr. Davis is a firm believer that permanent teeth are meant to last a lifetime and that pulling a tooth should be considered a last resort, he also understands and believes that there are a number of reasons why tooth extraction may be the best option, and in some cases, the only option. One of the most common causes for a tooth to be extracted by
Dr. Davis is from the result of heavy damage due to trauma or decay.

Dr. Davis may also recommend that a tooth be extracted due to infection, the risk of infection, or due to periodontal disease.

Extractions For Orthodontic Treatment
Some dentists and orthodontists will recommend that teeth be extracted in preparation for orthodontic treatment to create space in an overcrowded mouth. Dr. Davis will always consider and discuss all alternative options that will achieve the same objective of a functional and beautiful smile without the need to extract teeth if at all possible. This is especially applicable with children who instead of having 4 teeth extracted could benefit from arch expansion treatment (treatment involves using applicances to expand the arches of the mouth to provide the space for permanent teeth to erupt into their normal place). The extraction of teeth is irreversible and cannot be taken lightly. Hence all efforts to consider alternative options should be discussed prior to such extractions which may have consequences beyond the smile to multiple adverse implications such as adverse facial profile implications. Some sleep specialists now claim that removing 4 biscuspids for orthodontics causes airway space reduction that may even contribute to apnea problems later in life. Therefore the benefits and the possible disadvantages along with alternatives to these extractions should be carefully considered before proceeding with such extractions.

Tooth extraction is a common dental procedure with a relatively short recovery period. Recovery typically can be reached in just a few days.

For more information regarding tooth extractions and related services, contact the office of Dr. John M. Davis III, D.D.S. at (954) 941-3003.

Dr. Davis' office is centrally located in Pompano Beach, FL and serves patients that travel from across the globe as well as locally from Fort Lauderdale, Lighthouse Point, Deerfield Beach, Coconut Creek, Coral Springs, Parkland and Boca Raton.

Patient Financing Offered by Lending Club Patient Solutions: