Professional Teeth Whitening Options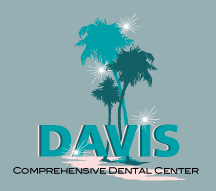 Dr. Davis tells his patients that a smile with whiter teeth is not something you have to dream about. Today there is no reason to walk around with discolored teeth. A smile with whiter teeth is an automatic self-confidence booster. Lets face it, as Dr. Davis points out, a smile with whiter teeth does make an immediate positive impact on how others feel and react to you and on how you feel about yourself and react with others.

While it would be a mistake to believe that whiter teeth equal healthier teeth, whiter teeth do radiate to others and yourself on a subconscience level good health. A smile with whiter teeth also has the positive radiance that is associated with youth, vitality, happiness and wealth. So no dreaming is needed just a course of action in whitening your teeth.

There are many ways to whiten teeth today from over-the-counter whitening toothpaste and oral rinses, brush on whitening solutions and gels, home do-it-yourself trays with home whitening solutions and gels with even some home whitening lights. The list is quite extensive of over-the-counter ways to whiten your teeth on your own. The over-the-counter methods works but they are no substitute for professional dental whitening at a dental office.

Professional whitening methods used in a dental office are still preferred by many. These methods provide stronger whitening agents and light sources with more isolation to protect the gums and give that instant dramatic whitening result that over-the-counter methods cannot.

Dr. Davis provides a variety of whitening methods with various light sources. After an evaluation, Dr. Davis will go over the whitening methods available and provide his recommendation on the method of whitening that would be best in your individual situation since not all discolored teeth benefit from the same whitening method.

While results cannot be guaranteed regarding achieving a specific color shade, the goal is to provide you with the most immediate and dramatic yet comfortable whitening of your teeth.

Dr. Davis also offers to those who want to maintain or who may want to continue to whiten teeth at home (at cost), custom made professional home trays. Custom made professional home trays are important to assure minimum leakage of the take home whitening agent and to minimize sensitivity to the gums.

If you desire to have your teeth whitened, contact Dr. Davis' office for an evaluation and consultation.

For more information regarding teeth whitening and related cosmetic dental services, contact the office of Dr. John M. Davis III, D.D.S. at (954) 941-3003.

Dr. Davis' office is centrally located in Pompano Beach, FL and serves patients from all over the globe as well as locally from Fort Lauderdale, Lighthouse Point, Deerfield Beach, Coconut Creek, Coral Springs, Parkland and Boca Raton.

Patient Financing Offered by Lending Club Patient Solutions: