Orthodontics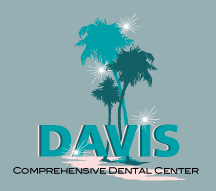 Orthodontic treatment is the treatment of malocclusions, commonly referred to as improper bites, which result from either tooth irregularity, disproportionate jaw relationships, or both.

For children, Dr. Davis recommends an orthodontic evaluation as early as age 7. For adults, Dr. Davis believes it is never too late to achieve your most beautiful smile. Moreover orthodontics effectively done will improve the bite for functional benefit.

With the advanced technology of our orthodontic device partners like Clear Correct and Invisalign, coupled together with Dr. Davis' skill and experience in the specialty of orthodontics, we are able to provide adults and teenagers with effective orthodontic treatment without wearing cumbersome and embarrassing standard metal braces. With "invisible" aligners, you can still feel confident while creating your most beautiful smile.


How do Aligners Work?
Dr. Davis utilizes 3-D computer imaging technology to map out an orthodontic plan from start to finish. From this plan, a series of custom-made aligners that are unique to your treatment are produced. Each aligner will be worn for a specified time period ranging from 1-4 weeks. During this time, the aligners will gradually move your teeth and with each new aligner your teeth will continue to straighten until we achieve the desired final position.


Benefits of Wearing Aligners:
Fast. In just a few weeks after taking impressions, you can begin your treatment.
Comfortable. A unique flexible clear material allows for gentle, consistent movement.
Convenient. You can confidently work, exercise, and socialize while wearing your aligners.
Removable. You can remove them to eat, brush or floss any time.
At the conclusion of your initial orthodontic consultation, Dr. Davis will provide a treatment plan and cost for your customized orthodontic care, as well as any alternative options that are available.

When called upon for orthodontic treatment, our goal is to create the beautiful smile that you envision, and in doing so also providing you with an improved bite for functional benefit.

For more information regarding Orthodontics, Invisalign, Clear Correct, and any related services, contact the office of Dr. John M. Davis III, D.D.S. at (954) 941-3003.

Dr. Davis' office is located off Atlantic Blvd. and Federal Highway in Pompano Beach, FL and serves patients from Fort Lauderdale, Lighthouse Point, Deerfield Beach, Coconut Creek, Coral Springs, Parkland and Boca Raton, as well as patients that travel from across the globe!

Patient Financing Offered by Lending Club Patient Solutions: