Laser Dentistry Pompano Beach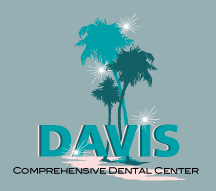 Dr. Davis is a proud member of the Academy of Laser Dentistry and recognized as a true pioneer in the use of dental lasers.

With continual training and device review, Dr. Davis does only use the highest quality lasers as well as those that provide the latest in technology. At the office of Dr. Davis, you will have the opportunity to experience a new and exciting technology that in many ways revolutionizes the dental industry.

The use of lasers in dentistry is FDA approved and has continually grown in popularity over the years as more and more dentists adopt lasers as a means to improve the reults for many common dental procedures.
Tooth Decay
Lasers are used to remove decay within a tooth with great precision and prepare the remaining structure for proper filling. Lasers are also used to cure or harden the filling once it is placed.
Gum Disease
With the use of a laser, Dr. Davis can reshape gums and remove microscopic bacteria during periodontal procedures.
Biopsy or Lesion Removal
Dr. Davis can remove a small piece of tissue so that it can be examined for health concerns. Lasers are also used to remove lesions or painful canker sores in the mouth.
Teeth Whitening
Lasers are used to activate the teeth whitening solution, which speeds up and intensifies the results of the whitening process.
Benefits of Denatl Lasers Over Traditional Drilling
Causes less pain.
Reduces the need for anesthesia in some cases.
Reduces the anxiety associated with the use and sound of the dental drill.
Minimizes bleeding and swelling.
Allows for faster healing times.
Provides greater precision.
Ability to preserve more healthy tooth during cavity removal and similar procedures.
With the use of Dr. Davis' newest lasers, you will be able to enjoy the benefits of high quality, precision laser dentistry and the many advantages of this ground breaking technology.

Our goal is to provide the highest level of quality dental care to each of our patients, helping you to enjoy the most healthy mouth and beautiful smile for a lifetime.

For more information regarding the newest dental laser systems, the detailed benefits of laser dentistry, and any related services, contact the office of Dr. John M. Davis III, D.D.S. at (954) 941-3003.

Dr. Davis' office is centrally located in Pompano Beach, FL and serves patients that travel from across the globe as well as locally from Fort Lauderdale, Lighthouse Point, Deerfield Beach, Coconut Creek, Coral Springs, Parkland and Boca Raton.

Patient Financing Offered by Lending Club Patient Solutions: