Using an Intra-Oral Camera for Accurate Examinations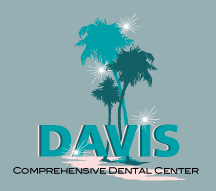 Traditionally, dentists will use a small mirror to examine the teeth and gums during a checkup or exam. To conduct a more complete and accurate examination, Dr. Davis employs the use of an intra-oral camera, which is a painless and sanitary device that provides an even closer look inside your mouth.

The intra-oral camera is shaped similar to a pen or wand. Its small size allows it to reveal images of the teeth and gums from various angles that are otherwise not possible. The use of an intra-oral camera allows
Dr. Davis to obtain a more accurate analysis because of its magnifying capabilities and other features. Patients are also more informed as they can view the findings on screen as the dentist examines their mouth.


Features of an Intra-Oral Camera
Patients can view their own mouths under magnification with better quality and comfort as compared to a mirror.
Strong magnification allows for the dentist to see more details than with the human eye.
Dentist can store high quality photos for future reference and progress checks.
Allows the dentist to recognize potential problems earlier as compared to traditional examination.
Comfortable and painless.
Dr. Davis uses the highest rated intra-oral cameras on the market, sure to provide important insight into the health of your teeth and gums as well as a comfortable experience during your visit!

For more information regarding the use of intra-oral cameras and related technologies during your dental visit, contact the office of Dr. John M. Davis III, D.D.S. at (954) 941-3003.

Dr. Davis' office is centrally located in Pompano Beach, FL and serves patients that travel from across the globe as well as locally from Fort Lauderdale, Lighthouse Point, Deerfield Beach, Coconut Creek, Coral Springs, Parkland and Boca Raton.

Patient Financing Offered by Lending Club Patient Solutions: