Dental Cleanings and Exams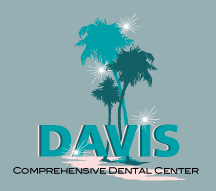 Dr. Davis informs and explains to his patients the importance of the health of the mouth to the health of the entire body. Dr. Davis' goal with dental cleanings and exams is to have patients understand this correlation and to have it motivate them in developing a lifetime of healthy dental habits which in turn will benefit their general health.

Dr. Davis encourages each patient to take a proactive approach to oral care beginning with a dental cleaning and full mouth xrays and followed with compliance with the recommended recare regimen for dental monitoring and cleaning. It is also important to consider all the recommendations made regarding recommended treatments to deal with nonelective (decay or infection) dental issues that are present and require attention.

Getting into the habit of regularly scheduled maintenance and good oral hygiene will preserve your smile and keep it looking its best for years to come and your body will benefit with the good health of your mouth which will make you smile even more.

When visiting Dr. Davis for a cleaning and exam, your visit will include some or all of the following diagnostic, preventative and educational services:

Diagnostic Services:
Recommendation of diagnostic xrays.
Checking for areas of concern or discomfort.
Assessment of periodontal issues (health of the gums).
Noting any bite issues.
Discussing possible cosmetic enhancements to your smile.
Discussing if applicable causes related to bad breath.
Discussing the benefits of oral cancer screening.
Preventative Services:
Dental cleaning of the surfaces of teeth.
Removal of surface stains from teeth.
Recommendation of sealants to prevent decay on the biting surfaces of teeth which if patient consents can be done at the cleaning appointment most times.
Fluoride Rinse offered.
Polish teeth.
Educational Services:
Educational Video Programs available on a number of subject matters and as applicable shown and discussed.
Healthy and/or unhealthy dental eating habits discussed.
Instruction in proper tooth brushing and flossing.
Discussion on recommended treatments for a healthier mouth and/or more beautiful smile.
The goal is always to help you have a healthy mouth and beautiful smile and to preserve it for a lifetime. For more information regarding preventative exams, dental cleanings, and related services, contact the office of Dr. John M. Davis III, D.D.S. at (954) 941-3003.

Dr. Davis' office is centrally located in Pompano Beach, FL and services patients that travel from across the globe and locally in Fort Lauderdale, Lighthouse Point, Deerfield Beach, Coconut Creek, Coral Springs, Parkland and Boca Raton.

Patient Financing Offered by Lending Club Patient Solutions: