Air Abrasion: Dental Technology Without the Dental Drill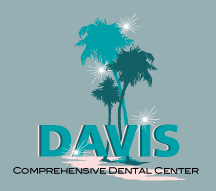 Air Abrasion is a dental technology that utilizes a special handpiece that creates a beam of microscopic abrasive particles that are propelled by a gentle stream of dry compressed air onto the flat surfaces of a tooth. This technology provides a means for removing a worn out filling, it can eliminate small stains or defects in the surface of a tooth, clean out small decayed areas and prepare the tooth for a small filling or sealant.

The benefits of Air Abrasion come from the fact that the special handpiece doesn't touch the tooth directly and as a result it does not generate heat, sound, pressure or vibration. The use of Air Abrasion reduces or eliminates in some cases the need for anesthesia. It also leaves more of the healthy tooth tissue behind by removing the smallest amount of the tooth, therefore maximizing the integrity of the tooth after treatment. Another important benefit is that it can allow for the treatment of multiple sites in the mouth during one visit. Air Abrasion is is quick and simple which makes for a healthy, quiet and happy dental treatment visit.

For Dr. Davis one of the most important concerns is for his patients to have all the best technologies available to them for the most healthiest and comfortable treatment. Air Abrasion, while limited to small decay or small surface applications, is a wonderful technology that both children and adults can benefit from; especially as is the case for patients that maintain regularly scheduled check ups and cleanings.

For more information regarding the use of Air Abrasion and other dental techniques, contact the office of Dr. John M. Davis III, D.D.S. at (954) 941-3003.

Dr. Davis' office is centrally located in Pompano Beach, FL and serves patients that travel from across the globe as well as locally from Fort Lauderdale, Lighthouse Point, Deerfield Beach, Coconut Creek, Coral Springs, Parkland and Boca Raton.

Patient Financing Offered by Lending Club Patient Solutions: